Hi folks! My name is Matt DeGraffenreid and this blog is dedicated to my culinary adventures both in and out of the kitchen. I am also hoping to collaborate with a few very close friends to bring you some delicious ideas that you can try yourself.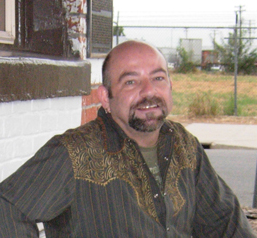 My love of cooking stems from many things but until the last 3-4 years I didn't realize how much of an influence my past has had on what I like to cook and eat. In fact, I would go as far as to say that it's in my blood — I was raised around and worked in restaurants, or food service businesses, from the time I could walk through my early 20's and I have a feeling I will dip my foot back into that pool again one day. The old adage is "do what you love and you'll never work a day in your life".
My true passion for cooking didn't awaken until I turned 30 years old (September 24, 1999) and my spouse, David, and I bought our first house — that's when I discovered Food Network, and things started to change with regards to my role in the kitchen. Up until this time, David had done most of the heavy cooking with me providing salad duty and cleanup after we ate. Flash forward to today and let's just say I've cooked MANY-a-meal for friends and family.
I love cooking comfort food of any type and/or ethnicity, and love recreating flavors that transport you back to a very special time and place. I was raised in the South which is where my love of comfort food comes from. I was born in Nashville, TN, spent the first 10 years of my life there, and then lived in Harrison, AR, my mother's hometown, for the next 11 years. The years spent in Harrison, smack dab in the beautiful Ozark mountains, exposed me to incredibly wonderful Southern food. We were very fortunate that a lot of mother's side of the family lived close to us and they were all amazing cooks.
Hopefully you will enjoy going on this journey with me. I don't claim to be a purist when it comes to using only fresh ingredients, there are instances where the luxury of time is not in your favor and there's nothing wrong with the occasional shortcut. What I will say is this, I LOVE the local and year-round farmers markets that we have and try to buy all of our produce and fruits from them. I will share my reasons why in future posts so please stop by often to see what's new.